My next cartoon character is here: Rajadurai, SP Rajadurai!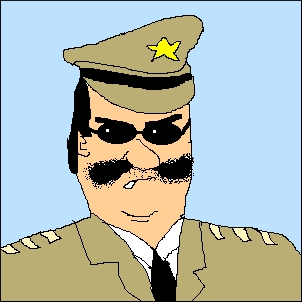 Name:
SP Rajadurai
Occupation:
Superintendent of Police
Quote:
I'm not a policeman. I'm a
porukki
(translation: tough guy).
Favourite pastime:
Encounter shooting of dangerous criminals; barging into politicians' houses and screaming - "This khaki uniform is more powerful than your white uniform!!"