Here's my next cartoon character: "Stylebabu" Venkiramanna: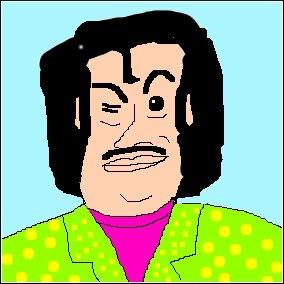 Occupation:
Actor, action superhero
Specialities:
Colourful clothing, guaranteed superhit movies at will many of them dubbed to other languages.
Age:
Never mind... er... most of the heroines of his movies are less than half his age. Officially 45.
Plans to retire:
"An artiste has no retirement."